Reporter:
nikky.farmakes
Trail Conditions:
Fair
Snow Cover:
2-6 inches (deteriorating rapidly with warmer weather)
Date of Report
: March 2, 2021
Area Report:
Snowmobile and Winter ATV/UTV Trails (As of 3/2/2021)
Douglas County-managed trails are 90% open.  Trail conditions will be changing fast this week with the warmer weather. The trail conditions vary greatly across the system.  There are still some good areas but trails are starting to open up due to the warm weather.  The trails will be reassessed later this week to see if we will be open for the weekend or not. With the rapidly changing trail conditions, there is not a grooming report in this update. 
It is critical that we respect our landowners who allow us to utilize their property for these trails. Please stay on the trail and ride safely.  We will provide updates as conditions change.
Click here for a map that outlines open trails.
Open trails
SW Quadrant
Trail 5
Trail 5A 
Trail 9  *Please note Trail 9 is temporarily closed between the North Road and County Road TT. Please use Trail 930 and Trail 5 as a reroute around this section*
Trail 935 
Trail 925 
Trail 835 
Trail 930 
SE Quadrant
Trail 35 Wild Rivers Trail north of Solon Springs 
Trail 35 Wild Rivers Trail south of Solon Springs 
Trail 27B 
Trail 27C 
Trail 41S 
Trail 41B
Trail 217 
Trail 727
Trail 17N 
Trail 17S
Trail 7
Trail 27 
Trail 3 
Trail 41   (Watch for logging west of Gregerson Road)
Trail 541 
NE Quadrant
Trail 1
Trail 2 (Tri-County Corridor) 
Trail 4 
Trail 6
Trail 24  
Trail 27/27A 
Trail 35 (Wild Rivers Trail)
Trail 235 
Trail 635 
Closed: Trail 2 from Loons Foot Landing to Barker's Island.
NW Quadrant
Gandy Dancer Trail 
Saunders Grade Trail  
Wrenshall Grade Trail 
Trail 0 
Trail 28 
Trail 4/41 from Warming Shack West
Trail 4 –  (Watch for logging east of Breiztman Lake Road)
Closed: Cross Town Connector
Douglas County Cross Country Ski Trails
Douglas County CC Ski Trails –  The service roads and parking lots are plowed.  The ski trails were packed on 2/25/21. With the warmer weather, no more grooming will take place on the trails this season. 
Superior Municipal Forest (Superior) – Groomed and tracked six days a week. In good condition. 
After Hours Ski Trail (Brule) – Groomed and tracked. The trails are in good condition, with no bare spots yet. 
Pattison State Park (Pass Required) – Trails are in good condition.
Enjoy your ride and please ride safe!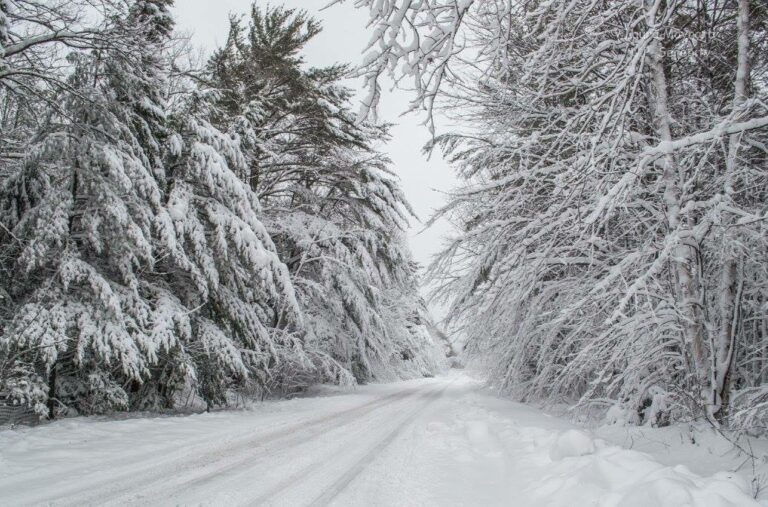 Snowmobiling Information
Three counties, Douglas, Northern Bayfield and Ashland, huddle together along the shores of Lake Superior. Leisurely trips through secluded forest areas and along the lakeshore make this region a paradise for avid snowmobilers.
Superior, at the northern tip of Douglas County, has the honor of being the western trailhead of the famous Tri-County Corridor. This trail also known as Corridor 2 provides a straight path across Northwest Wisconsin from Superior, through Brule and Iron River, before ending at the eastern trailhead in Ashland. A popular side trip along the way is the spur trail that leads to the spectacular view at Amnicon Falls State Park.
From the Brule area at the eastern edge of Douglas County, riders have the option of touring the serene Lake Nebagamon area or traveling south on Trail 27 to Solon Springs and Gordon. This region is a favorite summer retreat for sportsmen and is a great place to watch the wildlife during the winter months.
Journeying east from Brule, sno-tourers are welcomed into Northern Bayfield County by the Iron River community. A trek on the Battleaxe Trail north leads riders to the famous Old Baldy Lookout. If you have the opportunity to be there on a clear day you can see Lake Superior, Wisconsin, Minnesota, and Canada. Don't forget the camera! Continuing north riders will connect with the South Shore Trail offering a journey west through Port Wing and along the pristine Lake Superior shoreline.
Choosing to journey east, the South Shore Trail will guide riders through the northern peninsula of Bayfield County to the communities of Bayfield and Red Cliff where the beautiful Apostle Islands can be seen offshore. Heading southwest from Bayfield, riders will travel to the Valhalla Recreation Area, which provides a warming chalet complete with a fireplace for that chance to stop and share the day's adventures with other riders.
Continuing south from the recreation area, riders can once again connect with the Tri-County Corridor. From this point Ashland, the eastern trailhead of the corridor in Ashland County, will greet snowmobilers heading east. Two popular choices from this area are a trek on Trail 25 south to the Clam Lake and Lake Namakagon areas or a journey southeast on Trail 21 to Mellen, Gordon, and Butternut. From here riders can continue south to the Park Falls area or choose to head east to the Turtle Flambeau Flowage.
Snowmobilers cannot make a wrong choice in this region. Great food awaits hungry riders along the trail as well as cozy comfortable lodging.