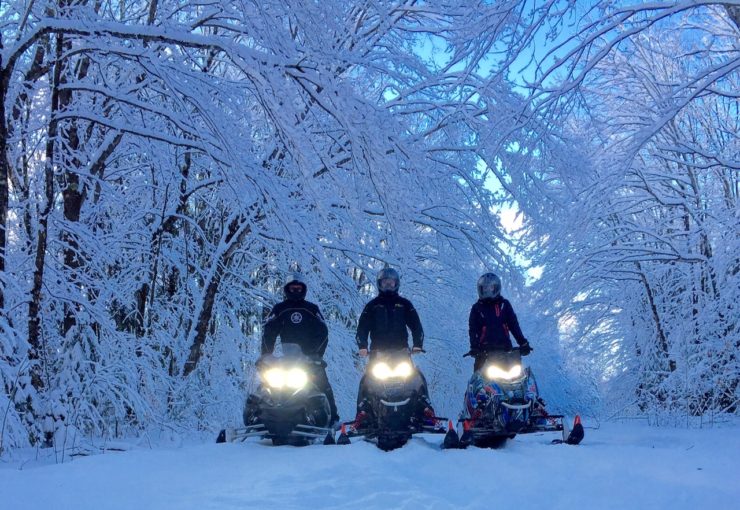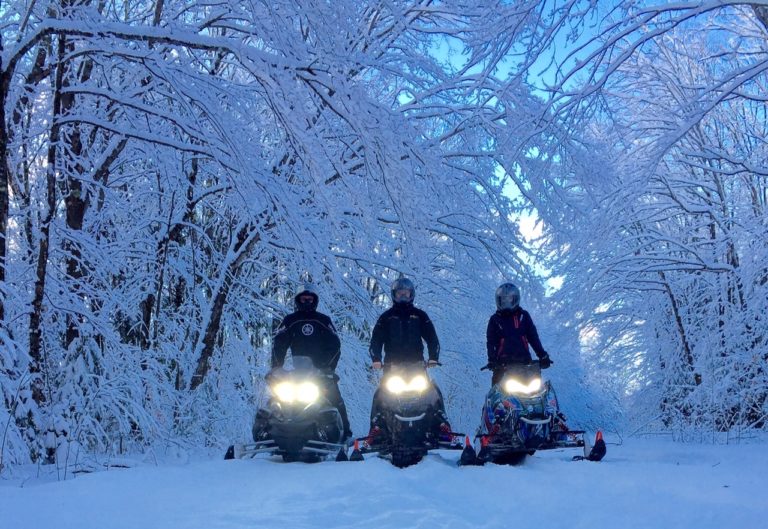 Snowmobiling Information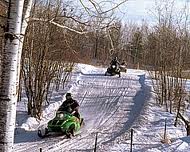 Chippewa County is the home for over 300 miles of snowmobile trails, and New Auburn features trails that wind through the woods and farm trails that are especially enjoyable for its visitors. One can stumble onto many small but nice lakes that harbor bluegills and sunfish. The area is dotted with restaurants and gas stations on the way to New Auburn and the Bloomer area. There are many side trails reaching towards the lakes, Bloomer and Lake Holcombe.
The trails are particularly well-maintained and smooth. Riders will not cross many roads other than some nearing the little towns that lead up to New Auburn, where riders will have to do some ditch riding.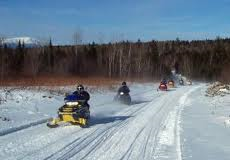 The main trail going into New Auburn will take its riders to Bloomer and then all the way into Chippewa County, where riders can go as far south as they please. There are many trails connected to satisfy the person that likes to ride long and hard, or riders can trail off and fish for bluegills.