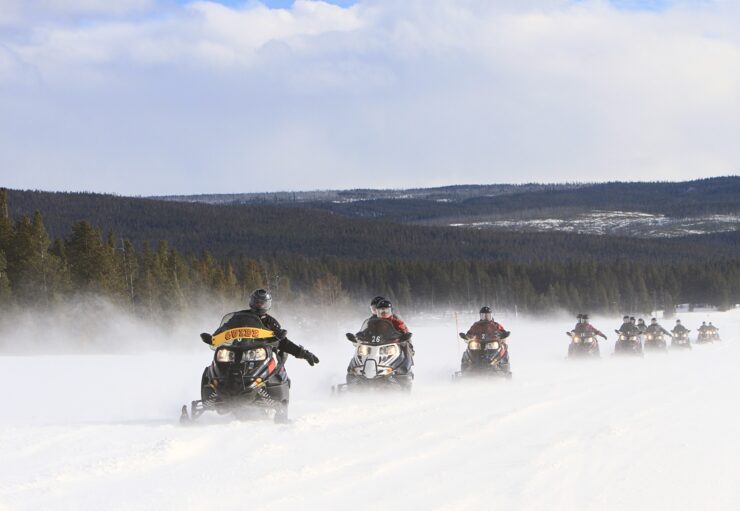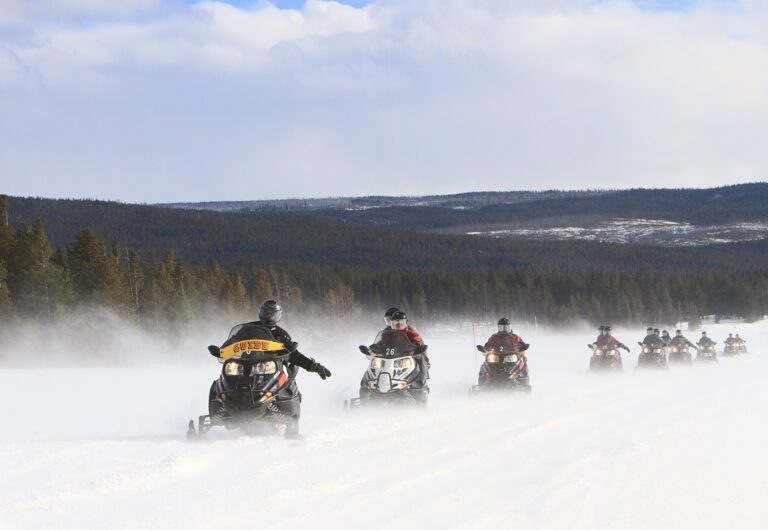 Snowmobiling Information
Situated in the heart of the Northern Michigan Snow Belt, Cadillac offers natural resources and man-made facilities that meet the highest expectations for winter fun. Home to the North American Snowmobile Festival, Cadillac sits at the hub of an outstanding trail system that offers easy cross-state connections. The opening of the White Pine Trail in 1995 offered snowmobiling trails from Cadillac to Reed City to Baldwin to Clare.
If you enjoy snowmobile racing, you won't want to miss the North American Snowmobile Festival Sno-Cross Races in Cadillac. The winter equivalent to motorcycle racing, competitors will run a manmade course of jumps, moguls, twists and turns. Race classes will be available for anyone over 10 years old. To enter the racing events, call the American Snowmobile Racing Association at (905) 476-7182.
The races signal the start of Cadillac's North American Snowmobile Festival. The event features a poker run, fireworks and a chili cookoff. Activities for kids and grown ups alike range from snow sculptures to winter softball, snowmobile safety classes, trail lunches and a cross-country ski tour. For information on the Snow-Cross Race the Snowmobile Festival or any of West Michigan's other outstanding snowmobile events, call WMTA at (800) 442-2084.
Michigan is a snowmobiler's paradise, boasting more than six million acres of state and federal lands along with hundreds of miles of privately owned trails.
If wintry trails beckon you, West Michigan has it all. In fact, a growing number of hotels, motels and resorts offer door-to-trail proximity.
Order Detailed Trail Map
No agency has been more active in transforming Michigan into a haven for snowmobile enthusiasts than the Michigan Department of Natural Resources (MDNR). They are the creators and guardians of West Michigan's major trail network through the state park system. But to use MDNR trails, you must have a permit. The cost is $10. Permits may be obtained by calling WMTA at (800) 442-2084.
Snowmobiling is becoming more and more a family sport. Safety is paramount. Most accidents occur when drivers override their headlights at high speeds on remote trails. Alcohol is frequently a factor. When you snowmobile in West Michigan, observe state laws. Protect the environment and your own safety by sticking to established trails. Use common sense and courtesy. And enjoy.